Import Autohaus Automobile Service
Great automotive service is our hallmark. We service every component of the car except bodywork and paint. We service and repair all automotive makes and models import and domestic.
Our certified mechanics can adjust, repair and perform:
Regular/factory scheduled maintenance
Brake systems
Traction controlaAirbag and restraint systems
Antifreeze/coolant system
Exhaust systems
Heating and air conditioning
Computer diagnostics
Headlights and tail lights, lighting systems
Starting and charging systems
Windows and locks
Windshield wiper and washer system
Cruise control
Timing components
Virginia state inspections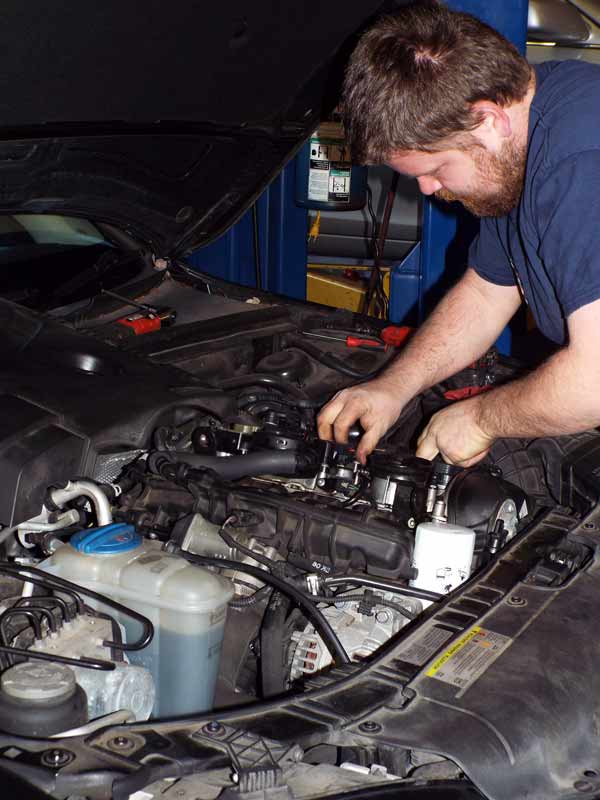 Our greatest strengths are customer service and quality workmanship.
"I take my BMW there for all maintenance work and wouldn't have anybody else touch it. They have the exact same parts and products as the dealer, but give you a price that aligns with the actual cost (not the inflated dealer price). I had an issue where my water pump failed and they got me in quickly, identified the issue, filed the extended warranty invoice for me, and got everything fixed that day. Heck, the owner even gave me a ride home so I didn't have to wait there. Great people, great service."
— Robin B.